Visiting Park City in the summer time gives you so many options for getting out and enjoying all that Utah has to offer. There are so many places to go exploring and so many reoccurring activities that people engage in. Here is a little guide for what to do while spending time in Park City.
Mountain Bike Group Rides
There are so many places to get out and ride in Park City. However, if you are newer to the area, or you simply want to meet some fellow bikers in the area, there are a few group rides that happen weekly.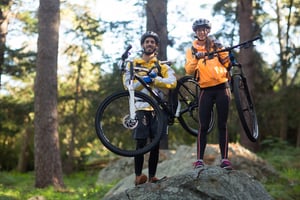 Located at 1790 Bonanza Drive, each Thursday night from July 21 to August 23rd there will be co-ed group rides. The groups will be split into three groups depending on experience. Plus, each last Thursday of the month there will be free BBQ and adult drinks. Sounds awesome. If you are a female and enjoy having an all female group, there are women's group rides every Tuesday night located at the same location. Each group ride runs from 6 to 8. This is a great way to meet people, discover some new trails, and to help push yourself to be a better rider.
Hike with a Guide
Each Saturday morning at the Swaner EcoCenter there is a guided nature hike. You will get to learn information about the Swaner Preserve wetlands with a guided tour. Hopefully you will get to discover some of the beauty this area has to offer. There are all sorts of birds, wild flowers and other sorts of wildlife in the area. Runs from 8:30 am to 10 am and the cost is $10.
Farmers Market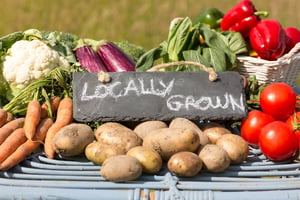 Are you looking to get your hands on some fresh produce and walk around and enjoy local artists? Look no further than the Park City Farmers Market. Come every Wednesday night from noon to 5 pm at the Silver King Resort to enjoy. Come get your local produce here that is delicious.
Summer Concert Series
If you are looking for some outdoor music to enjoy for free, head to the Park City Mountain Village. Each Saturday evening, and sometimes Thursday evenings as well, come enjoy free music. Feel free to pack a picnic or enjoy a cold beer on the grass while enjoying some great live music. Weekend concerts begin at 6 pm on Saturdays. Information on who is playing each weekend at the Canyons Village Stage is found easily online.
Park City has several reoccurring activities throughout the summer. These events are a great way to meet new people and see what Park City culture is really about. Get out to enjoy and explore all Park City has to offer in the summer time.