For many it might seem odd to seek out new coffee shops whenever I am in a new place, but there is just something so comforting about coffee and tea shops that I will always obsess over. There is something so special and somewhat romantic about coffee shops that has sucked me in since I was young. In Park City, it is no different. There are a variety of different shops to get cozy in and relax. For me, I love a great cup of coffee, a knitting project in my hands, and to simply sit back and watch the people and day go by. For others, maybe you just need a morning coffee to get your day started, so you are in and out as fast as possible. Park City has many different options to get you your perfect caffeine fix.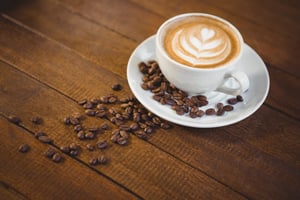 If you are looking for a perfectly crafted coffee, look no further than Campos Coffee. Here they believe that part of what makes a great cup of coffee is the idea and practice and getting quality coffee right from the source. This coffee house meets the families that grow their beans, so they know exactly what they are getting. Their coffee is rich in body, and their latte art is picture perfect. Their entire philosophy revolves around the saying quality coffee cultivated by good. This place is great to sit down or grab your own bag of beans to enjoy at home.
Another popular place to grab a great cup of coffee is the Park City Coffee Roasters. Here they roast their beans in Park City making a unique coffee special to their shop. They make 25 pound small batches at a time giving them the ability to analyze each roast as they are being produced. While here you can enjoy a coffee drink, sip on some tea, or enjoy some of their fresh baked goodies to snack on. The vibe inside is cozy, perfect for a morning cup and paper reading.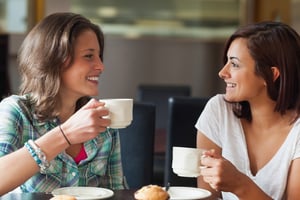 Park City has a ton of local shops for coffee., which I prefer much more than the chain coffee shops you can find anywhere. The small cozy atmosphere of a mountain town coffee shop will always be something to enjoy while visiting. Kick up your feet and relax with your favorite coffee drink in hand in a variety of different places throughout Park City.