Park City might be known for their wintertime activities, but dare we say that summertime might be better? There is something special about the summertime. The town slows down, there are not as many people in town, and the weather is gorgeous. One of the best reasons to come to Park City during the gorgeous summer is for fishing.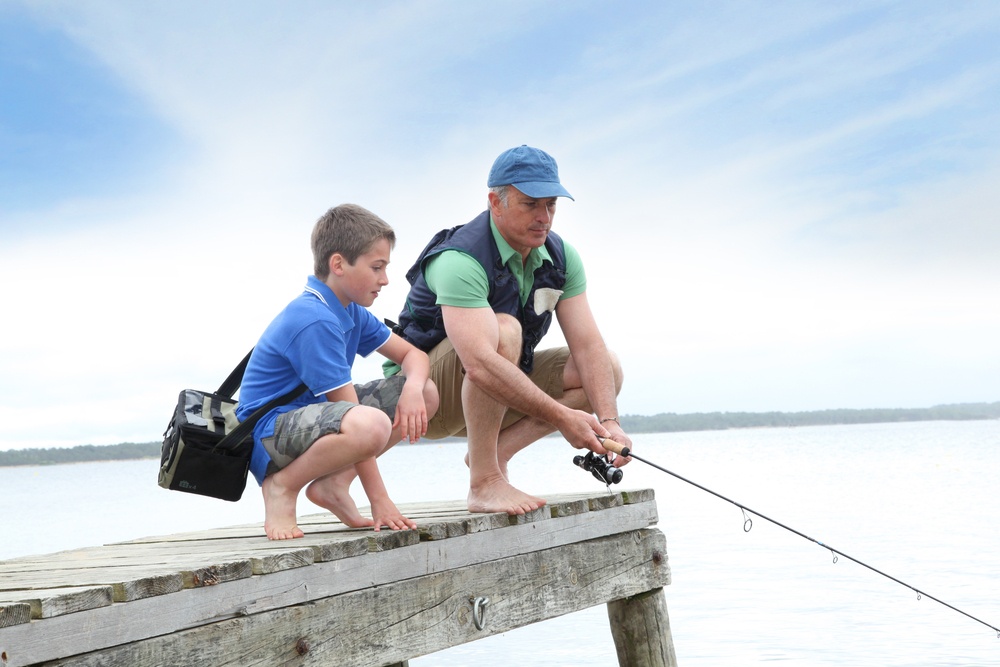 There are some great spots to go fishing, but the top spots to go are the Provo River through Heber Valley and down Provo Canyon. Here it is considered one of the best places in the US for trout fishing. The Provo River consists of 81 miles of river waters and is said to have 3,000 or more wild trout per mile. Here it is said you can find many trophy fish worthy of reeling in.
Before you decide to go out fishing, you might want to stop by some of the local fish guiding stores to get you geared up and ready to go. One of the best spots to stop at to get some great info and guides that can teach you and point you in the right direction is Trout Bum 2. Here they have lots of information on fly fishing and all the tools you will need to catch the fish you desire. Not only do they have some of the best guides in the area, but they also have a full service fly shop that is open year round. Their guides will help teach you how to catch your next fish and provide tons of information as well.
Another great place to go to get outfitted for your great fishing adventure is to go to the Park City Fly Fishing Co. Here they have over 40 years of experience of fishing in the Park City area. The goal of the guides here is to try and give you the most successful day on the water. Their years of experience and the fact that their guides are in the water so often really gives you a leg up for finding the best places to drop your line.
Fishing in Park City can be very rewarding. There are beautiful places to go and try your hand at fishing. With the proper information and equipment and maybe a little help from a local guide, your fishing days will surely be memorable. The Provo River will be a great place to start.