Utah is an adventure paradise all year long. In the summers you can explore its 5 National Parks with searing temps into the 100's and when winter strolls in, you can ride some of the deepest and lightest snow North America has to offer. Some resorts have reported averages of over 550 inches of snow year after year! The 2020/21 Ikon Pass gets you access to top ski areas all within an hour of the airport.
Begin your journey with a flight into Salt Lake International Airport. With more than 370 daily flights, you will have no problem finding one that works best for you.
Shuttle services are available to get you to any resort of your choosing, but with your Ikon Pass, why not try as many as your legs can handle. With that in mind, renting a car would be your best option.
Stop 1
Snowbird/Alta
Snowbird, Located a mere 32 miles away, you can be from the airport to the slopes in under an hour.
Snowbird is home to Utah's longest ski season and averages over 500" of snow each year. Any level skier or rider will enjoy the wide variety of terrain this resort has to offer. Experienced riders can drop into the Thunder Bowl for expert only technical riding and those looking for easier/more gentle riding, try Middle Emma or Goblin Gully. Jump into Snowbird's 125 passenger tram, be whisked away to 11,000 ft, and enjoy the world-class Utah Snow.
When the skiing is done, The Village at the base of Snowbird offers some excellent dining. Try The Aerie Restaurant for an upscale, fine-dining experience. Looking for that more casual atmosphere? The Tram Club is the local watering hole that also serves up fast-casual bar food.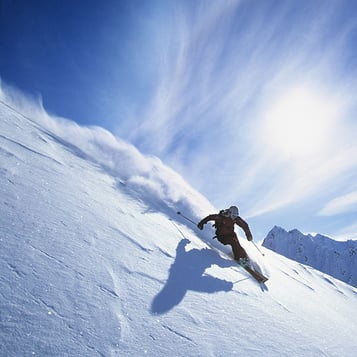 Located only a few miles up the road from Snowbird is Alta Ski Area. The no-frills ski area offers over 2,600 skiable acres to skiers only! That's right, no snowboarders allowed. Alta takes skiing seriously with 116 trails and 55% of that is expert only. Alta also receives over 550" of snow each season! If you are in Snowbird and are a skier, you must make the day trip over to Alta for an unforgettable ski session.
Stop 2
Solitude Mountain Resort/Brighton Ski Resort
Even though they are only separated by a few mountain peaks, to get to Solitude from Snowbird/Alta, one must make the journey back out the canyon and around a 24-mile loop to the valley that holds Solitude and Brighton Resorts.
Just two miles from each other, Brighton and Solitude offer two unforgettable ski resorts both with unique personalities and endless powder runs.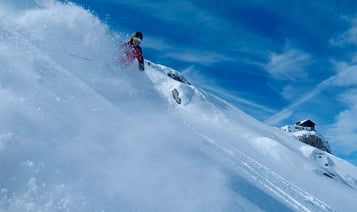 Brighton Ski Resort, opened in 1936, is one of the oldest resorts in the country. With just over 1,000 acres of terrain, split evenly between all ability levels. Brighton has been voted the best resort in Utah for children and families. Don't let that stop the hard-charging expert though, Brighton provides access via lift to some of the best backcountry skiing and ridging this state has to offer.
Solitude Mountain Resort offers skier and riders 82 runs spread across 1,200 skiable acres. Similar to Brighton, Solitude gives access to incredible off-piste terrain from its lifts for the expert backcountry skier. While on the mountain, Solitude is generally an intermediate to expert resort, with only 6% of its terrain rated for beginners.
Both resorts are nestled in one of the snowiest canyons in Utah, receiving over 500" of snow every year. Spend a few days and explore both resorts.
For an excellent lunch or dinner, try The Honeycomb Grill, from bison burgers to trout and plenty in between.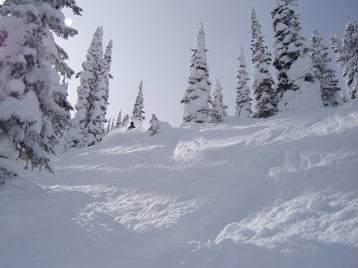 Stop 3
Deer Valley
Much like the drive from Snowbird to Solitude, Deer Valley is only located a few miles away. But with 500" of snow comes the closure of seasonal roads. To access Deer Valley from Solitude, you will need to head back towards SLC and onto I-80, making the trip to your next destination around 44 miles.
Looking for homes in Deer Valley? Check out our Favorites
The second resort on our list that is a skier only. That being said, Deer Valley is home to an incredible ski experience. They have upped the ante when it comes to luxurious mountain resorts. From ski valets to child care, and perfectly groomed trails, Deer Valley is home to an experience like no other.
With over 2,000 skiable acres, Deer Valleys terrain is equally distributed to accommodate any level of skier. For the newbie, Deer Valley offers an award-winning ski school to get you up and skiing in no time.
The luxuries do not stop on the mountain, Deer Valley is also home to world-class restaurants such as The Mariposa and The Brass Tag.
Experience 5 world-class ski resorts with 1 pass!