Coming to Park City there are several activities one can enjoy. Many people love to come and indulge while they are visiting, and many love to partake in pursuing the world of craft beer. Luckily, just a short drive to Salt Lake City and you will find a variety of different breweries where you can get your beer fix.
One of the best breweries to visit is Uinta Brewery. This brewery is very eco conscious where all of its beer is created relying on 100 percent solar and wind energy. Here they make a variety of beers with a passion for taste and adventure. Come here to not only sip on some delicious beer, but there is also a pub attached where you can enjoy a bite to eat as well.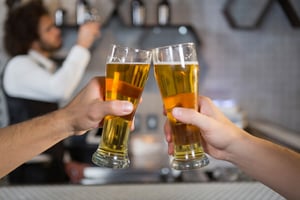 Another great brewery in Salt Lake City is Epic Brewing Company. If beers with a high alcohol content are what you seek, look no further than Epic. Their name really does fit their beers. They are full of flavor, pack a punch, and their BAC level is pretty high compared to the average beer. Their first location started in Salt Lake City but they also now have a location in Denver Colorado.
If you like to pair your beer with some good local grub, head to the Fisher Brewing Company. One of the coolest aspects of grabbing a pint from here is that they feature different food trucks throughout the year. This way you can get your hands on some tasty treats while you drink a nice cold beer.
There are several other places in the area to grab some beers. Salt Lake City has several breweries and taprooms to choose from. You will definitely be able to find a beer just perfect for you.