It does not get much better than celebrating Fourth of July in Park City, UT. Hometown parades, kid activities, abundance of outdoor recreation, mountain play at the resort, rodeo, and then an incredible fireworks display. This type of celebration might lend to a few days soaking up all that summer in the Park City area has to offer. That is why Park City started the festivities a day early with the 3rd of July Celebration at Canyon's Village because a one day celebration of America is not quite enough. Join in the fun with free live music, kid-friendly activities and a true firework show to kick off Independence Day weekend.
Then on Fourth of July, come down to the town parade on Main Street. Enjoy delicious food, a collection of live music and fireworks for the whole family to enjoy. The afternoon festivities begin in the Park City Mountain Village at 3:00pm with a barbecue, face painting and DJ Velvet. Then, two local favorite bands will take the stage from 5:00 to 9:30pm. Dance away the summer evening and get ready for a fun, festive firework show over the mountains.
Celebrate the fact that Fourth of July festivities also continue on into the weekend where there is so much more to explore. Adventure at the Park City Mountain Resort activities that take place both on the mountain and base area. Hike, bike and soak up the sun.
On Saturday, July 6th, enjoy a free concert series from 6 to 9 p.m. where the New Orleans Suspects take stage at Canyons Village in Park City Mountain Resort. Throw down a blanket and kick back to live music where the community and visitors enjoy the lively, yet relaxed atmosphere.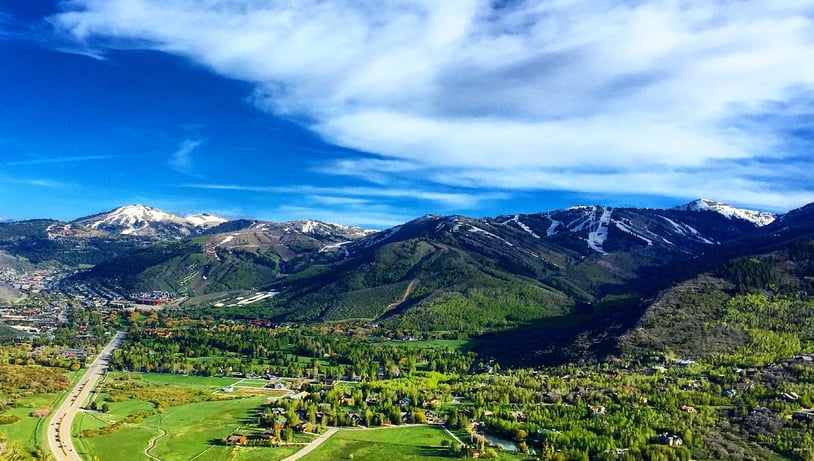 So, come for the long Fourth of July weekend and enjoy why Park City, UT is a family-favorite resort town in the west.