One of the most common places to visit while in any form of a mountain town is to find the local breweries. Even though Utah is often thought to be a dry state, this is not actually true. There are tons of local breweries and bars that many people love to visit. Having a delicious beer after a day of adventuring is one of the best rewards.
If you ask a local, one of the most well-known breweries in town is the Park City Brewery. This place tells the story of how adventure pairs perfectly with anyone's desire for the great outdoors.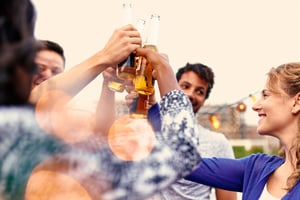 They claim they have traded their gear for beer, and thankfully, the two go perfectly hand in hand. If you decide to give their libations a try, they boast two different series of beers. Their first is series is their Peak Series Brews. These beers tend to have a bit bigger flavor profile, as well as a higher ABV. Park City Brewery second series is their Sessions Series Brews. These beers are great for packing with you on your adventures outdoors. Personally, the Boogie Water Brown sounds the most tempting for me. Says to have hints of chocolate, biscuit, and nutty flavor. Sounds delicious. Their tasting room is open in the evenings, all week accept Mondays. They are also available for a brewery tour upon request.
Another popular brewery about 40 minutes west of Park City is the Bohemian Brewery. This brewery comes with a ton of history behind it. When this place o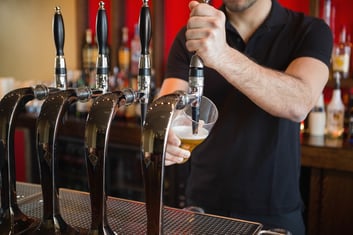 pened back in 2001, Joe Petras and his family opened this place with knowledge of old-European Lager brewing influence from Czechoslovakia. Not only is this place great for a delicious lager, but they also brew a variety of other styles of beers that will surely satisfy. Plus, at the Bohemian Brewery Bar and Grille they serve up delicious pub classics that pair great with their brews. Here they make everything from scratch. They pride themselves at making you feel at home while kicking back, enjoying a beer and food, while hanging with great company.

Another great place to try some excellent beer and grub is at the Wasatch Brew Pub. The owners of this brewery are somewhat known for really bringing the craft beer scene into Utah. The owner Greg Schirf who is originally from Wisconsin, was amazed when he first moved to Utah because the beer selection was so limited. So, he decided to take matters into his own hands and Wasatch Brewery was born. Now everyone can enjoy his delicious brews and food.

Whenever I finish a day of adventuring outside, there is nothing that beats kicking back with a beer in hand. Another great idea is to bring a celebratory beer with you as a reward once you've reached the summit of a tough hike. There are plenty of delicious beers native to Utah that will surely quench your thirst.